Introducing Evergreen Landcare
Private, Commercial and Infrastructure of any scale.
Evergreen Landcare specialises in civil landscaping, streetscapes, developments, re-vegetation, erosion control & environmental works for land development projects throughout New Zealand.
Our experience spans 40 years and encompasses work across a range of industries including; Retirement villages, Council contracts, Roading construction, Subdivisions, Infrastructure projects & Forestry. We have also been extensively involved in the rehabilitation of mines, landfills & quarries. In the domestic market we provide lawn & landscaping services for both residential & commercial customers.
Evergreen Landcare are known for taking ownership of every project, working in partnership with our clients to add value where we can whilst ensuring that our services are delivered smoothly & effectively. Our years of experiences across multitudes of complex projects enables us to consistently deliver results that always meet or exceed your expectations.
Our project delivery success is directly attributable to the dedication, skill, knowledge and experience of our staff.
We are immensely proud of our achievements.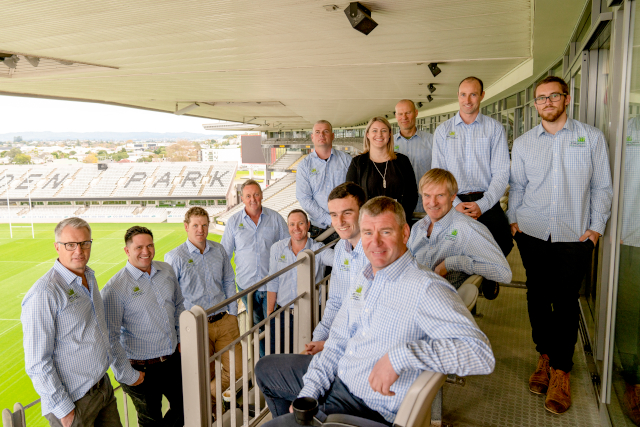 Innovation
Outside the box thinking

Sustainability
Balanced solutions for business and evnrironment

Unity
A strong team creates a strong business

Dependability
Toughing it out 100%

Enduring Relationships
Willingness to give & take to get the best outcome for all
Supporting our clients and our staff.
Toughing it out 100% makes us dependable. Our strong team creates unity between staff and with our clients. We understand the importance of sustainability and are innovative about balancing business and the environment. We all contribute to thinking outside the box… that is what sets us apart and what leads to the success of our projects.
Sediment and Erosion Control
Sediment and Erosion Control
Sediment and Erosion Control
I visited Burrell's Road and Raupiu cut site yesterday. I'd just like to say you're team have left both sites in a really good state from an Environmental perspective, you should both be proud of this. I've taken photo's so that I can show future project teams what excellent looks like. Cheers
Everything is looking fantastic and the village and senior Ryman management are very happy with the outcome. I'd like to personally thank you and your teams for the professional and prompt way you conducted yourselves during this project. Now this area is completed we can house dementia residents from the recently closed Caughey Preston Rest home.